The Share to Amazon feature can be added to your PowerReviews integration to help increase the number of reviews for any products you sell on Amazon.
Share to Amazon integrates seamlessly with the Write-a-Review process on your website. Once a customer submits their review, they are automatically taken to the Write-a-Review confirmation page. On this page, they are presented with the following prompt to copy their review to Amazon: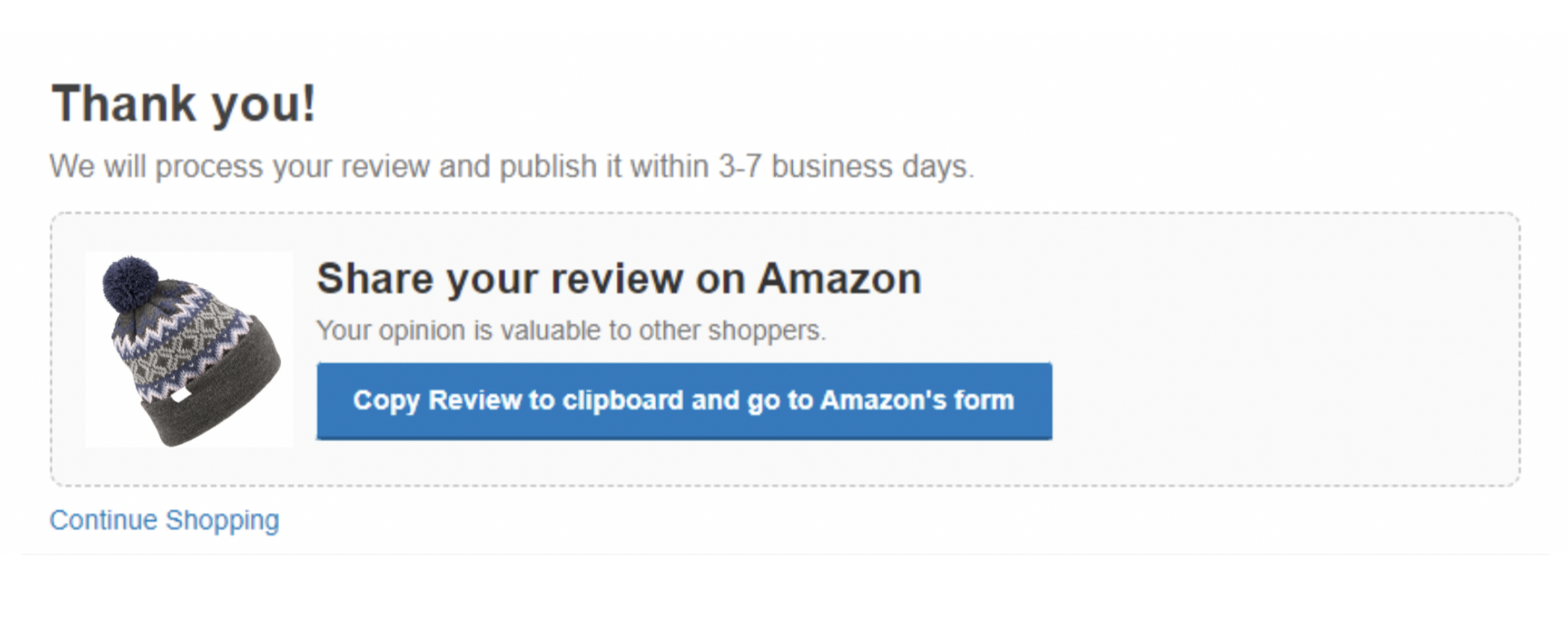 When they click the button:
1. The customer's review comment left on your website is copied to their clipboard
2. The customer is redirected to the product's review form on Amazon.com
3. The customer can paste their review and submit to Amazon.com
Setting up Share to Amazon
Amazon Standard Identification Numbers (ASINs) are critical to the functioning of the PowerReviews Share to Amazon feature. You can pass your products' ASIN data to PowerReviews within your Product Feed, Feedless, or directly within the JavaScript on your PDPs.
If ASIN data is not available to you, PowerReviews can attempt to match a product to Amazon based on an available UPC, but this is generally not as reliable.
Please reach out to your Implementation Team or Account Team if you are interested in enabling Share to Amazon.
Note: This feature is only available for en_US & en_GB locales. You cannot enable Share to Amazon if you collect reviews for products that are part of a sampling campaign or sweepstakes, or if you are using Review Your Purchases (RYP) collection method.