Ratings and Reviews capture consumer impressions of a product. You can display Ratings and Reviews in a few different ways on your website to help your customers make informed purchasing decisions.
The product detail page (PDP) has two main components for displaying reviews: the Review Snippet and the Review Display.
Review Snippet
The Review Snippet is typically placed near the top of the page close to the product's name and image. It provides basic summary information such as the aggregate star rating for the product, the number of overall reviews, and a Write-a-Review link.
Example:


Review Display
The Review Display takes collected and modified user-generated content (UGC), aggregates it, and then displays it on your PDPs. This enables potential customers to dig deeper into other reviewer experiences with the product. The content in the Review Display is sortable and filterable.
The default Review Display is made up of the following components:
Review Image Display
Review Snapshot
Review Search and Filtering
Review List
The Review Display is responsive, mobile friendly, and fully customizable, so you can determine how and where you want your content to appear. PowerReviews can import legacy review and image content which would be displayed in the Review Display as well.
Example: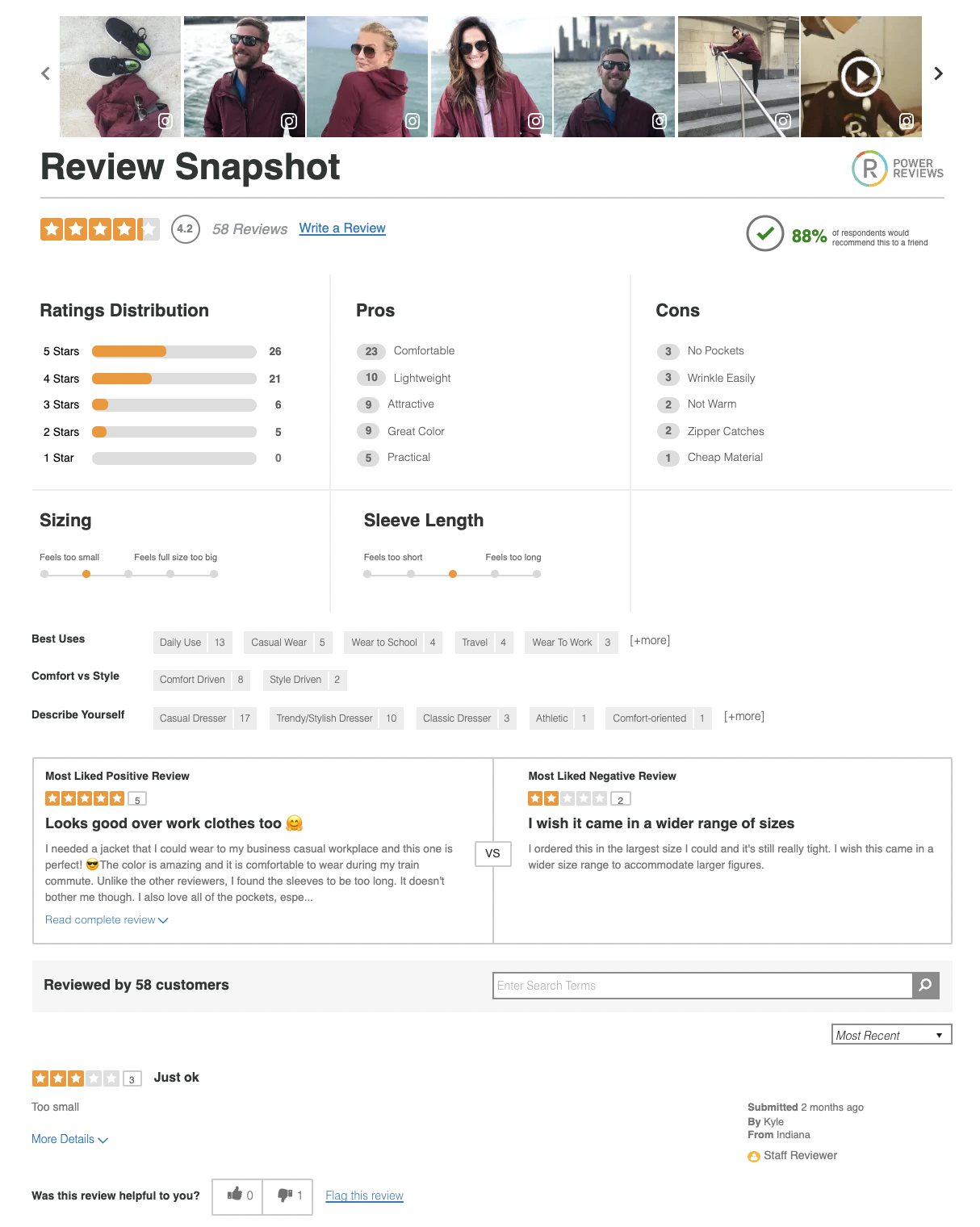 The following alternative/additional options are also available for the Review Display components, depending on your needs:
Related Documentation
Category Snippets: Optional addition to your product listing pages (PLPs) that allow multiple products on the page to display the Review Snippet information.