Responding to reviews publicly on your website increases loyalty within your existing customer base and shows potential future customers that your company is responsive to their shoppers when they encounter problems.
PowerReviews allows you to easily add responses to reviews within any Review Card in the moderation tool. These are known as Merchant Responses.
Simply click on the text box to Add a response to this review and type in your response: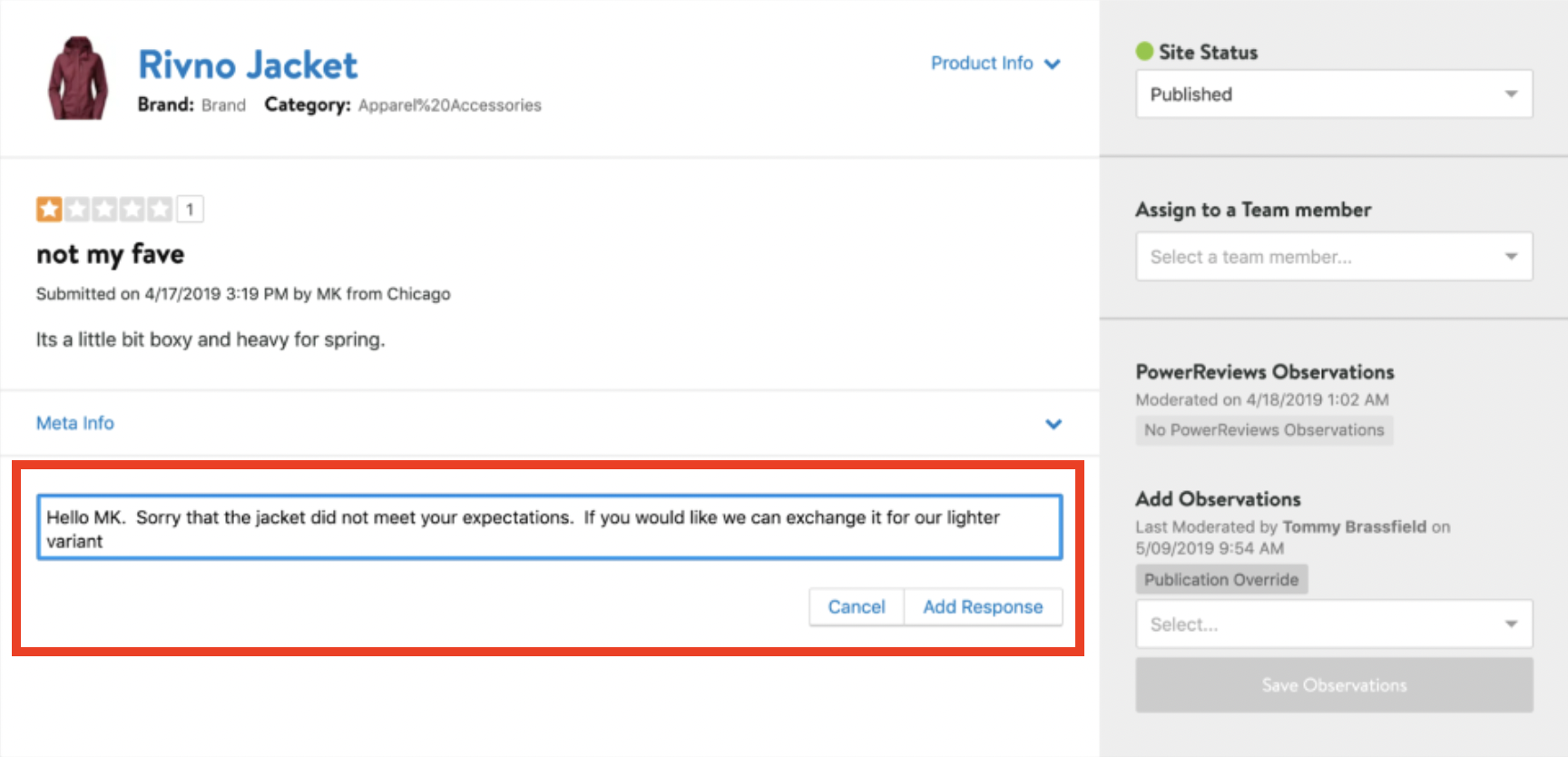 Once you click Add Response, the response is saved and will display under the review on your website upon our next content refresh (~24 hours). Merchant Responses are not moderated by PowerReviews, and will always be shown on your website if the corresponding review has a Site Status of Published.
Email Notifications
Sending your Merchant Response to the reviewer via email (as shown below) is also available as an optional feature. The original review must be associated with an email address in order for this email notification to be sent. By making this optional, we leave it up to you to follow-up via your own software ticketing solution or via the PowerReviews tool.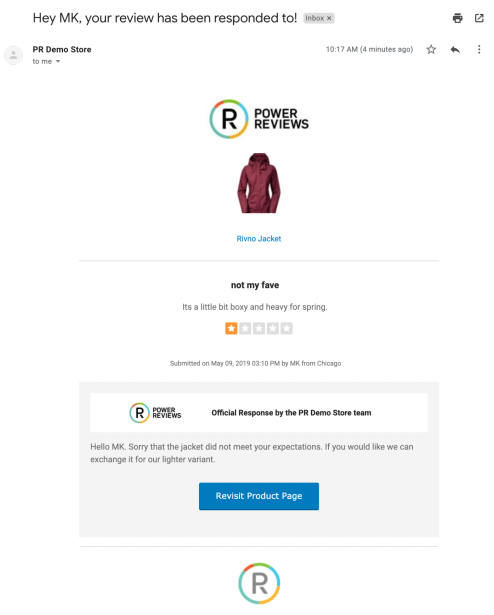 To enable Merchant Response Email Notifications for your account, please contact your Account Team or PowerReviews Technical Support. Be sure to include the generic reply-to email address you would like to use that all replies from your customers will come to. If you do not provide a reply-to email address, the system will send the replies to the email of the user who wrote the initial Merchant Response.