The Social Integration feature allows a user to easily upload UGC from Facebook, Instagram, or their desktop or smartphone when they are writing a native review via the Write-a-Review form, Review Your Purchases (RYP) form, or Visual Content Collection.
By allowing users to easily access and integrate with the platforms and places where their visual content lives (ie., a smartphone or personal computer), PowerReviews makes it easy to select a photo or video from a saved gallery and drive UGC completion rates.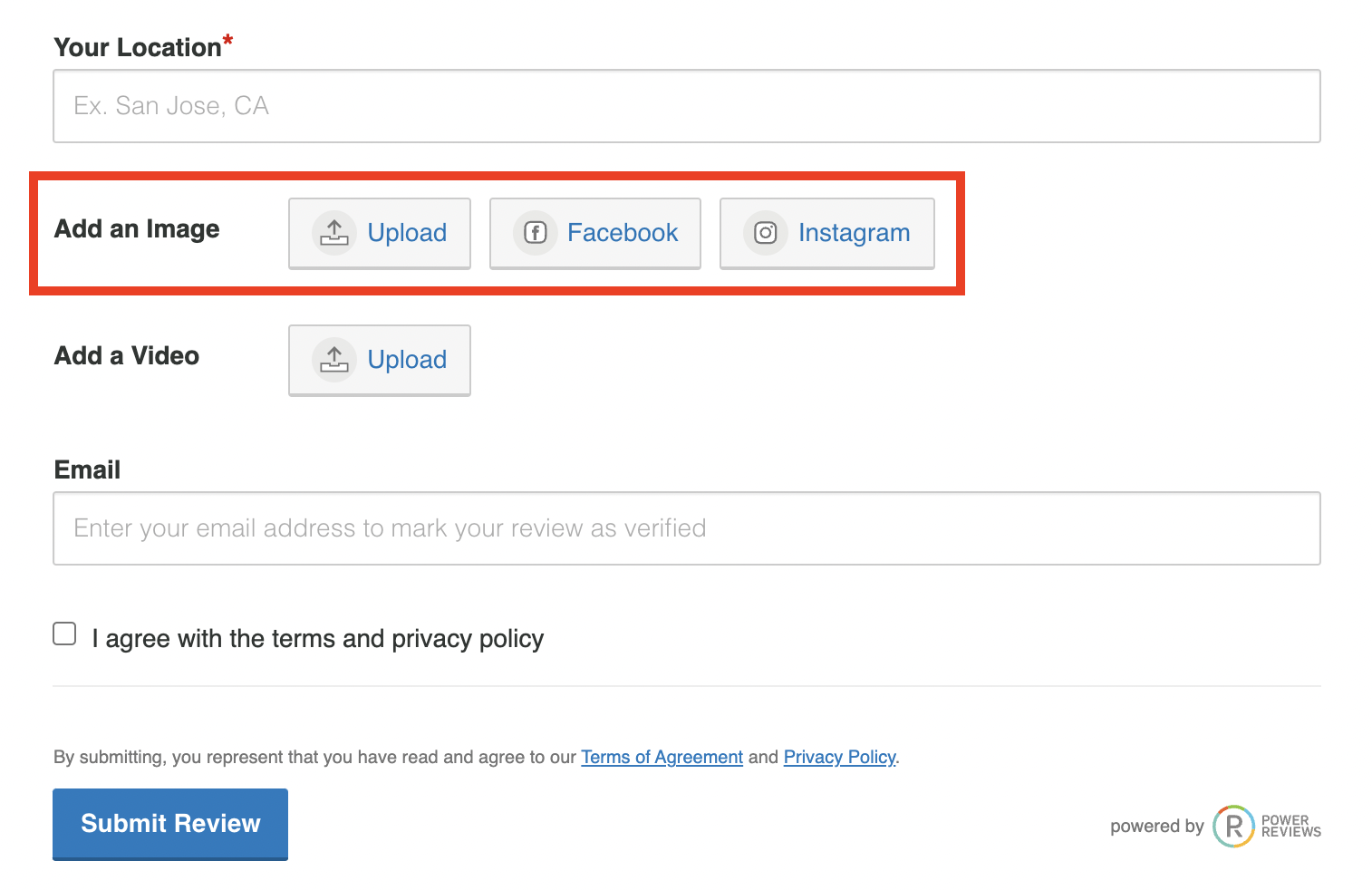 Re

quirements
In order to enable the Social Integration feature, ensure that your PowerReviews solution is on the latest version of the Review Display. You must also have the Image Gallery enabled on your PDPs.
Note:

The Facebook and Instagram upload features are only available for US clients.
If you are interested in enabling Social Integration, please contact your Implementation Team or Account Team.