The Review Translation feature aggregates review content from different languages into one Review Display, removing language barriers and allowing customers to translate reviews into their preferred language on-demand with a single click.


Example of a review originally written in French and translated to English: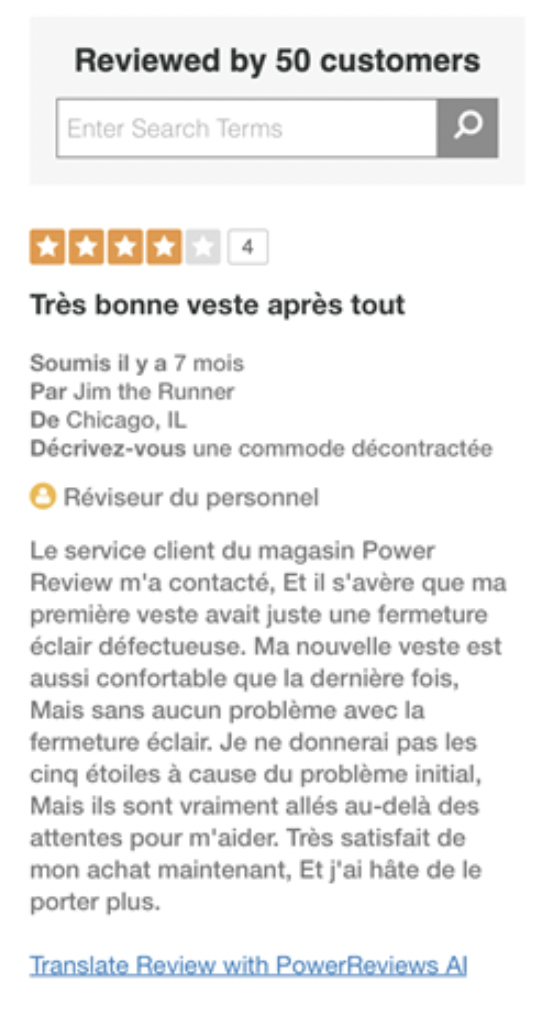 .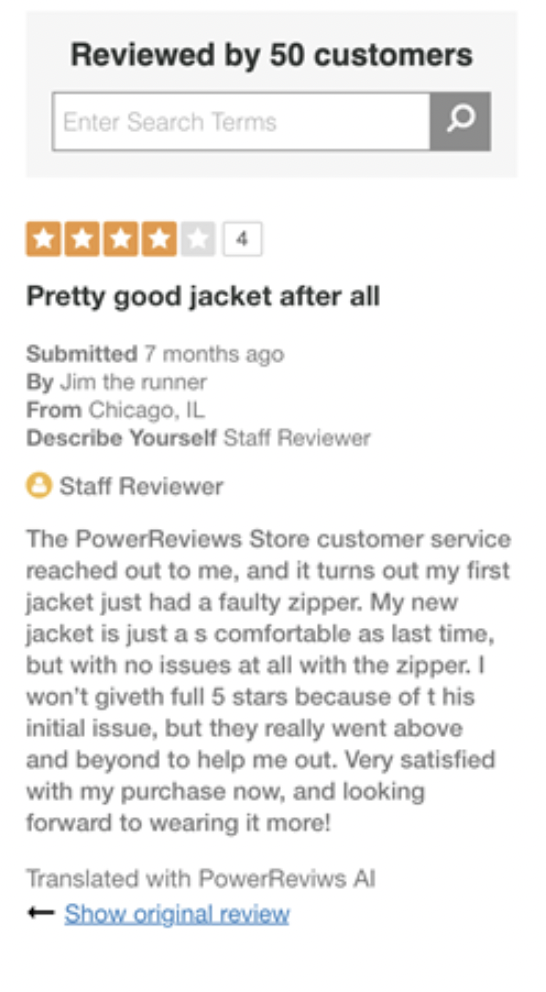 Example of Review Translation in action (on-demand):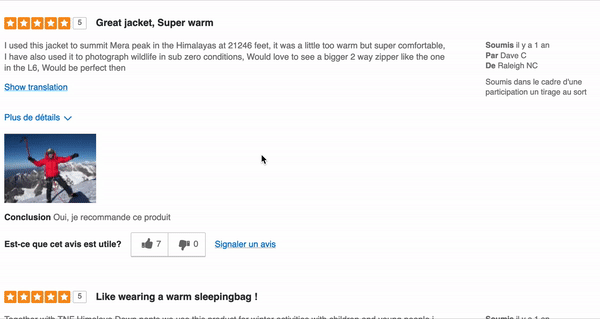 Considerations
You can determine which languages to aggregate and translate in the Review Display (PowerReviews will handle the configuration settings)
Translations are available on-demand only (no pre-translation is available upon page load)
The Review Snapshot is not translated
The Image Gallery modals are not translated
Review Translation does not support XML Feeds (aggregate locale data on the client end)
Customers will be able to translate any inbound syndicated reviews on-demand
Outbound syndication is not supported for Review Translation (PowerReviews will not share pre-translated reviews)
PowerReviews is built on the AWS technical stack and utilizes industry standard Amazon Translate.
To learn more about implementing Review Translation, please contact your Implementation Team or Account Team.