The Image Gallery is a collection of all pieces of visual content that customers submit for a particular product. This component of the Review Display gives prospective customers insight into the look, feel, and/or usage of the product from past purchasers. There must be at least one review for the product with at least one image for the Image Gallery to appear on any given PDP.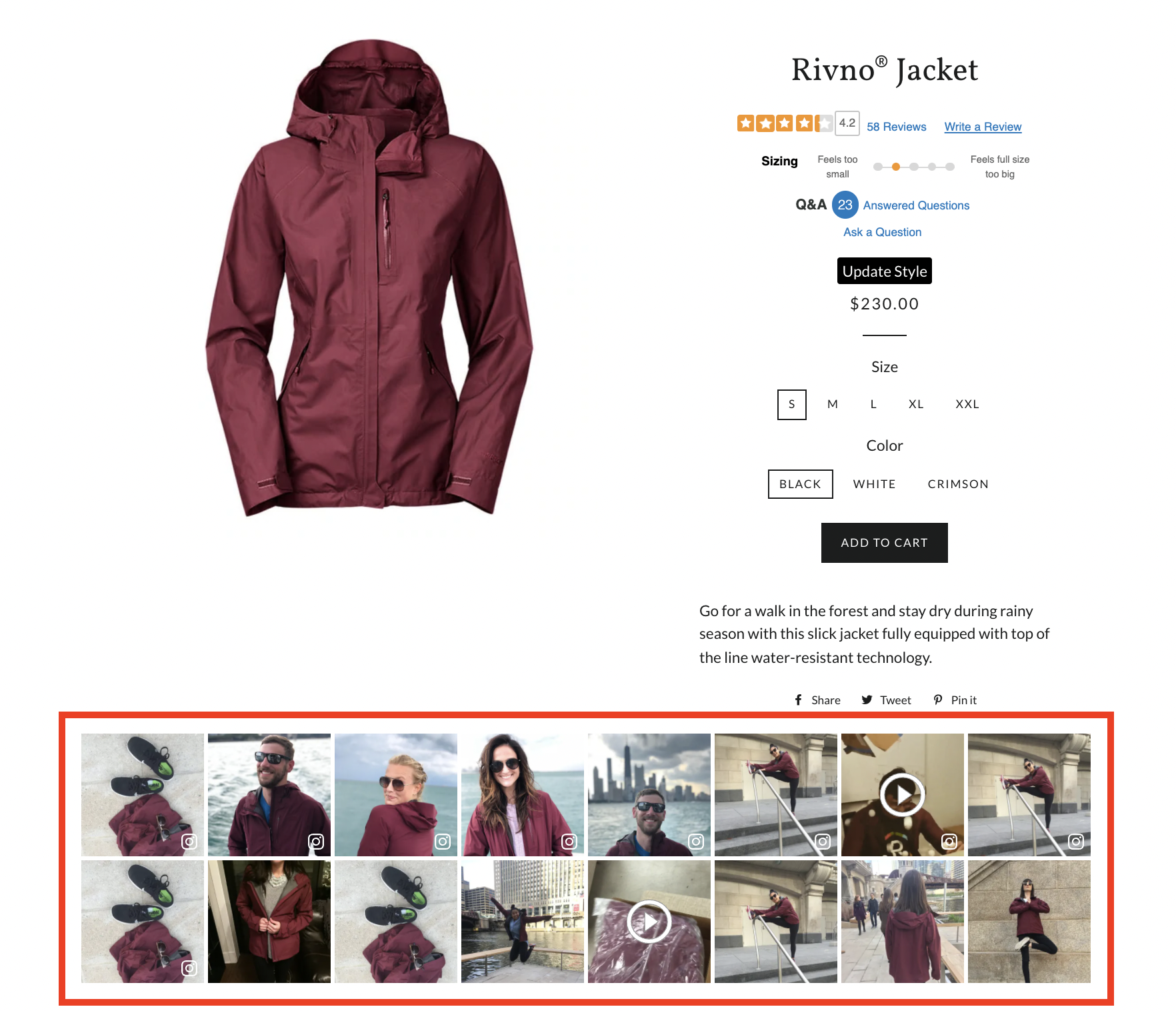 Image Gallery Styles
There are three different style options for the Image Gallery: Grid, Dynamic, and Scroll.
To enable or change your global Image Gallery style:
1. Log into the PowerReviews Portal
2. Navigate to Setup > Custom Features > Display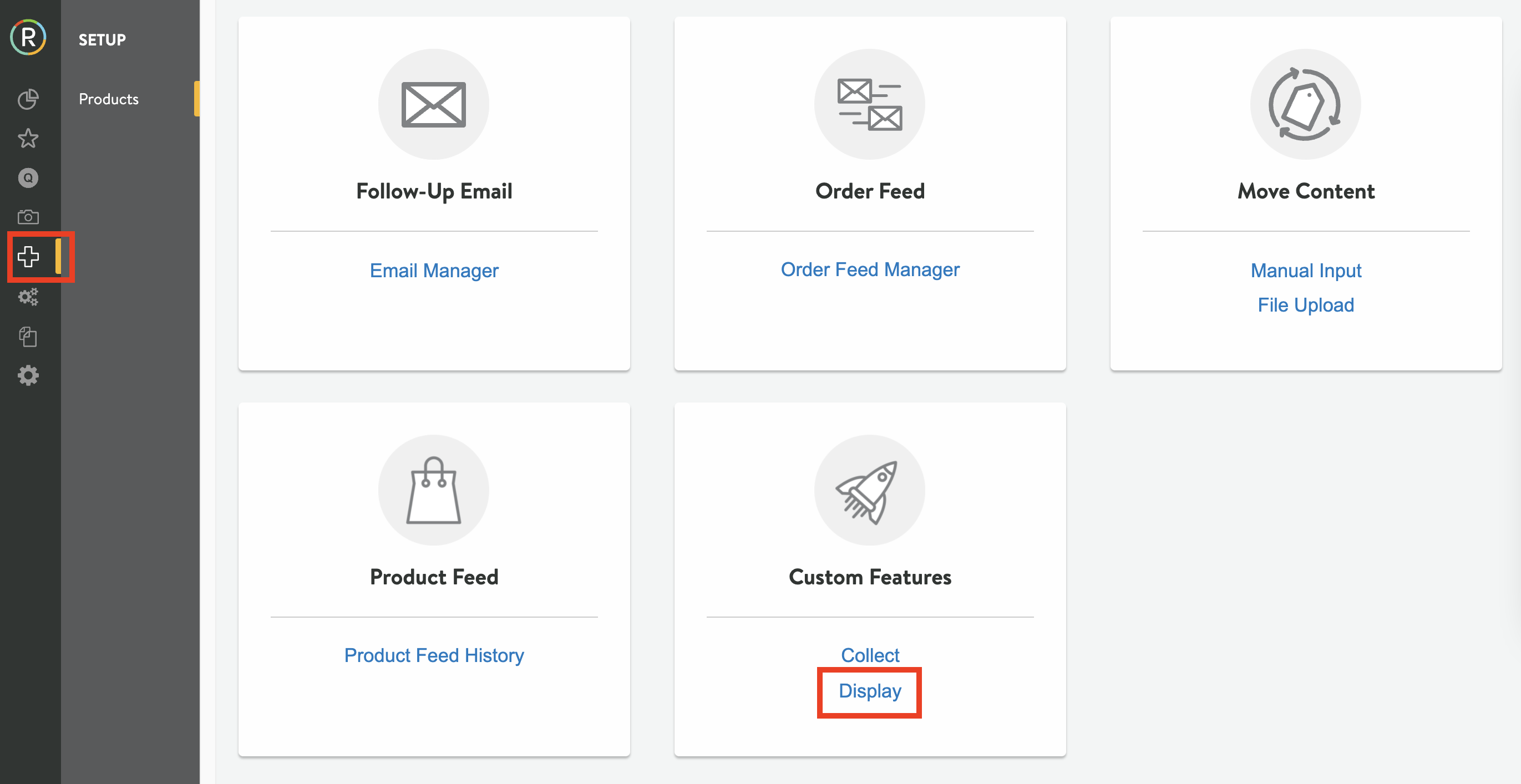 3. Within the Display module, you'll be able to update your Image Gallery style: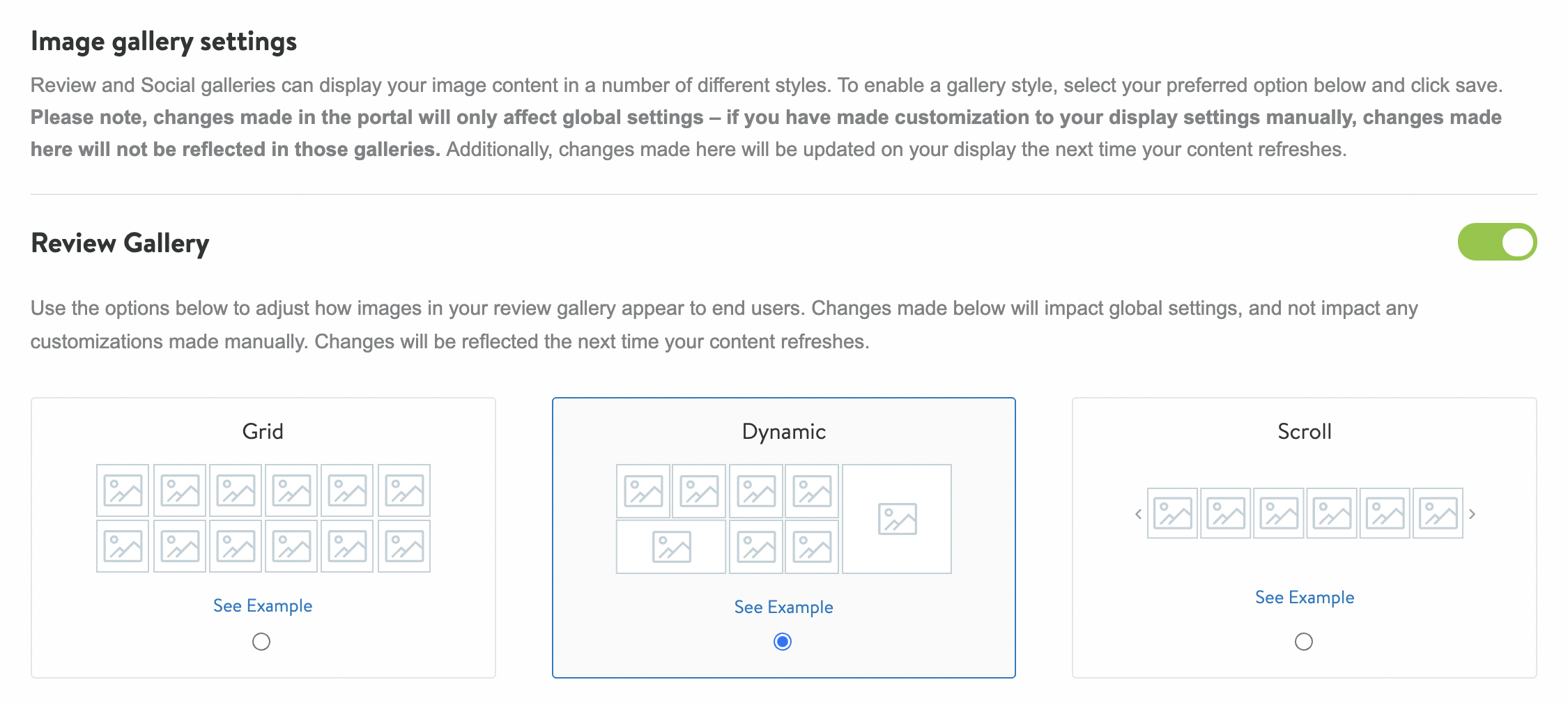 Note:

Changes to your Image Gallery style will be updated upon the next API refresh, which is typically a 24-hour cadence. Image Gallery changes made in the Portal do not impact any custom overrides you make on your website.